Temple University
Rethinking the digital student experience in the quest for strong higher ed enrollments
OVERVIEW
Diverse academic offerings, targeted content strategy & dialed-in digital experiences. Temple University knows these are the keys to success in a hot competition: higher-ed enrollments.
We've partnered with the Temple team across 10+ years and 150+ projects to make their online experiences effective tools for reaching a shrinking market of savvy digital natives.
Undergrad college enrollment dropped 8% nationwide from 2019–2022 — the steepest decline on record.
Source: U.S. Bureau of Labor Statistics
Awards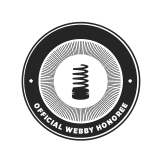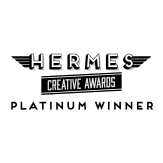 Text is a required field.
Stakeholders needed help planning and piloting a university-wide Drupal migration of nearly 150 websites.
---
The university needed to standardize disparate visual and content strategies across all departments, schools, and colleges.
The Admissions Department wanted to evolve their viewbook from print to digital — a true departure from higher ed norms at the time.
---
An optimized microsite for prospective Chinese Students was an important strategy to appeal to the largest sector of international undergrads studying abroad in the U.S.
Temple at a Glance
10+
year client relationship
SOLUTIONS: Strategy Meets Creativity
A Drupal-Powered, University-Wide Digital Foundation


Our long relationship with Temple began when they adopted Drupal as their university-wide CMS and needed support to plan, redevelop, and migrate nearly 150 websites across their organization.
The pilot projects our development team took on to redevelop in Drupal were flagship sites temple.edu and admissions.temple.edu, in collaboration with Temple's in-house design team. After successful on-time launches, we continued to support Temple through the consolidation process and help support, build, or coordinate the launch the rest of their massive website collection. 
To keep their web infrastructure optimized, we continue to collaborate with Temple University's in-house marketing and technology teams, external vendors, and partners.
A Flexible Web Framework Built Upon User Testing

Temple took on a challenging large-scale initiative to standardize its visual and content approach across departments and schools. We helped by creating a website framework that could be applied to meet their diverse objectives, with the first iteration focused on attracting and engaging prospective students to the Klein College of Media and Communication.
The site's content strategy was shaped by analyzing user behavior and search patterns:
Sitemap User Testing
We confirmed our recommendations about navigation labels by tracking test subjects as they explored a sample sitemap. The results revealed that traditional content labels based on "inspeak" were not effective; tweaking them allowed us to align with real-world, teen-friendly language.
---
Search Behavior Analysis
Using web crawlers and proprietary technology, we identified and incorporated search terms and content categories were commonly used by prospective students throughout various stages of the college-selection process.
Comparative UX Analysis
 An audit of peer universities illustrated the types of content they provide prospective students, how they organize it, and, most important, how Temple could improve upon areas in which competitors fell short.
Klein College by the Numbers
756%
highest increase in traffic to key marketing pages
456%
highest increase in click-through rates for department landing pages
📈
Outranks competitors in keyword ranking & search results
A viewbook is the "bible" universities use to recruit prospective college students and their parents. University staff present the digital viewbook at college fairs and other events via smartphones, tablets, or laptops.
Working closely with Temple's Strategic Communications team, we created a high-energy, cutting-edge, and immersive online experience for prospective students.
Viewbook by the Numbers
100%
increase in average engagement
160%
increase in international inquiries
Temple China Microsite — Global Appeal for Chinese Students Studying Abroad

Temple needed to make a bold move to compete more effectively in attracting Chinese students, a high-growth market that makes up the largest percentage of international students studying in the U.S.
We adapted and applied the existing web framework to a new Drupal-based bilingual microsite tailored specifically to the needs of these students.
Beginning with intensive research, including a current student survey, we examined the decision journeys of Chinese students to surface the qualities they value in a university, how they use the internet to make college decisions, and how Temple could proactively speak to their needs. We looked closely at the qualities that make the U.S. the top study abroad destination and how Temple can apply these insights to stand out among peer universities. We also studied the expectations of international parents and China-based employers, both of which factored heavily into the students' decisions.
The top findings that guided content strategy and UX were:
The students want to live in a "typical" vibrant American city, while experiencing independence and different hands-on teaching methods than they can find at home.
---
While demand for traditional subjects like engineering and business is high, an increasing number of students come to the U.S. to study Liberal Arts subjects not commonly offered in China.
Parents are very focused on their students' ability to secure a good job after graduation.
---
An increasing number of Chinese students return home to find employment — where employers evaluate their qualifications based in part on their study abroad university's website.

To position Temple as a vibrant, diverse, and welcoming top academic and research institution, we highlighted their broad array of traditional and non-traditional majors and international student and career support services.
The site leads users through a clear and easy path to start their international journey at Temple with calls to action to explore — as well as success stories and post-graduation testimonials from other Chinese students.
The legacy site served content in separate single-language options: Chinese or English. We created homepage headlines mirrored in both languages to be more inclusive and visually convey to students that the mixture of both cultures and influences will inform their overall experience. We also created original copy for secondary pages with a focus on plainly understood and easily digestible English, which we converted to Chinese through a translation service.
Because social media is limited in China, we worked with the Temple team to identify media that could be integrated through Youku, a Beijing-based video-hosting service.
We worked with Temple University on