Radial
B2B Meets B2C — and Delivers
OVERVIEW
Global eCommerce is an explosive-growth industry showing no signs of slowing, thanks to consumers' insatiable thirst for instantaneous click-to-ship experiences. We partnered with Radial, a bpost company, to establish a stronger foothold.
Radial – a bpost company – offers turnkey global eCommerce services and technologies from order management to payments, fulfillment, and ongoing customer care for a growing list of high-profile online brands and retailers.
Through a variety of strategic brand initiatives and a new digital experience, we helped Radial achieve stronger and more sustainable positioning among new competitors entering this dynamic market.
Global eCommerce is a $9 trillion and constantly evolving industry that is on pace to grow nearly 15% annually between 2020 and 2027.
Sources: NielsenIQ and Grand View Research
Create and integrate a smart visual brand evolution across all channels for a B2B company whose B2C clients deeply value brand-driven, high value customer experiences
---
Define and tell a compelling new story about the benefits of Radial's offerings that resonates with prospective clients
---
Navigate the varying brand, marketing, sales, UX, content, and logistical challenges represented by offering different services in different markets across the globe
Align the client's extensive and global group of stakeholders, departments, and organizations across multiple disciplines, time zones, and geographic regions
---
Highlight the synergies and benefits conveyed by Radial's relationship with its global parent company, bpost (Belgian Post Group)
Eastern Standard was a great team to work with on our website redesign project. They collaborated with us, bringing expertise and a disciplined approach which accelerated the project delivery well beyond what we could have done ourselves.
– Matt Snyder, SVP Strategic Execution
30+
Years of eCommerce expertise
Solutions: Strategy Meets Creativity
Drawing on deep industry experience, the Eastern Standard team helped Radial create compelling reasons for prospective clients to believe that their solutions will provide a seamless omnichannel eCommerce experience, from click to ship.
UX Research
Starting with a deep discovery process including four virtual workshops, we helped the client's global team hold new conversations and make important tactical decisions from the outset in four key areas: Goal Setting & Alignment, Brand Messaging, Conversion Funnel & Audiences. The resulting shared strategy and vision served as a new "North Star" for content strategy and UX, and helped to expedite the overall project timeline.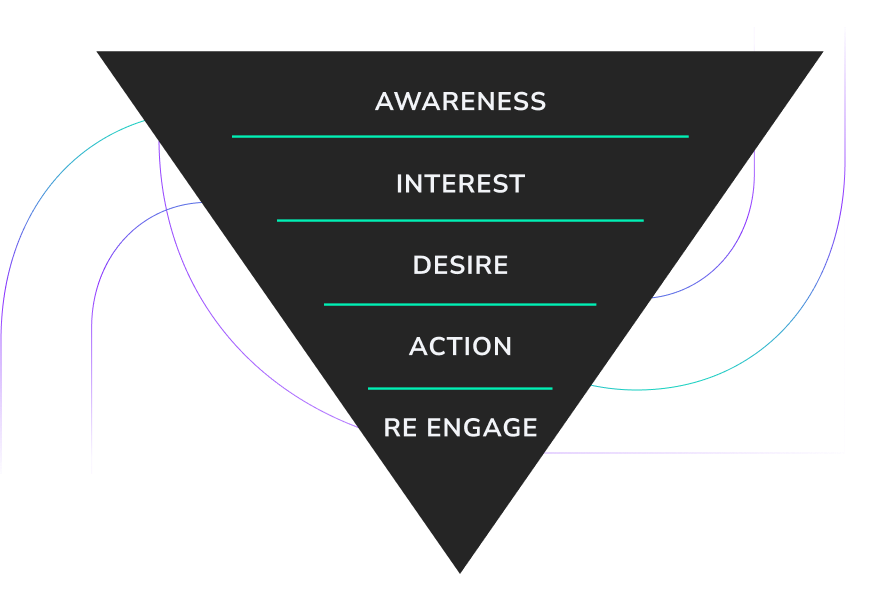 IA & Content Strategy
We conducted remote workshops by service line for every content category, and leveraged the insights to align Radial's positioning across everything from content strategy to messaging and design. Because the need to recruit and highlight career information was also a priority, we spent time with their HR team to define the content hierarchy for prospective employees.
We infused a new client-centric content strategy into Radial's sitemap to ensure the site spoke directly to existing and potential clients in verticals like beauty and apparel, but also gave tertiary audiences like prospective employees a lasting positive impression with easy access to valuable content, resources, job listings, and more.
UX Design
To ensure the busy client team had the bandwidth to carefully and effectively review a vast number of interactive prototypes, we incorporated prioritized feature sets into the project plan. Giving focus to one specific area of the site at a time, we ensured continuity of strategy and helped them plan capacity and prioritize efforts for both internal and stakeholder teams.
Development
We created a powerful new brand experience with an elevated look, feel, and functionality that fully reflects Radial's standout capabilities. The new radial.com is built on WordPress with a newly accessible, mobile-friendly design that can be viewed in six different languages. With the integration of a language picker in the navigation and geolocation functionality, audiences can instantly access relevant translated content across all devices. Best of all, Radial's content team can easily spin up new pages and translate them to multiple existing or new language sites as the company enters new markets.