Choosing a Content Management System: Is Proprietary or Open Source the Best Fit?
Choosing the right content management system (CMS) is arguably one of the most important decisions you'll make in approaching a new website project or upgrade.
You need to understand the long-term costs and the amount of effort it will take to manage — and you want to ensure that it ultimately provides the user experience you're looking for. In recommending the right fit to our clients, we are generally platform-agnostic, as we look for the right tools and technologies to suit a client's unique needs and ongoing requirements.
Open Source: Drupal, WordPress, or Something Else?
When working in the open source world, we find ourselves gravitating toward Drupal and WordPress as our CMS of choice. For both platforms, the code is freely available, and ongoing development is well supported by a worldwide community of developers.
In addition, both platforms have existed for well over a decade, and have been adopted by major enterprise organizations. WordPress is the world's most popular CMS, powering over 75 million websites like Bloomberg, Facebook, and Disney — and Drupal is the platform behind 1 million high-profile sites across the country, including NASA, Tesla, and NBC. At this point in time, there are few if any downsides to the open source CMS model.
There are other open source content management systems that appeal to us very much as developers (such as CraftCMS), but because they don't have as much market share, they introduce too much risk for many of our clients who need assurances about long-term viability. So we don't work in the less popular platforms as often, even though there are some great products out there.
Is It Really Free?
Open source products don't have any up-front purchase costs or ongoing licensing fees: That much is true. And that fact can save you thousands if not hundreds of thousands of dollars over the lifespan of your site.
That said, a website or application built on an open source framework still needs content strategists, UX designers, visual designers, and developers to bring the site to life. So you will still have to allocate budget for the process of creating the website you want, even if the underlying product is free.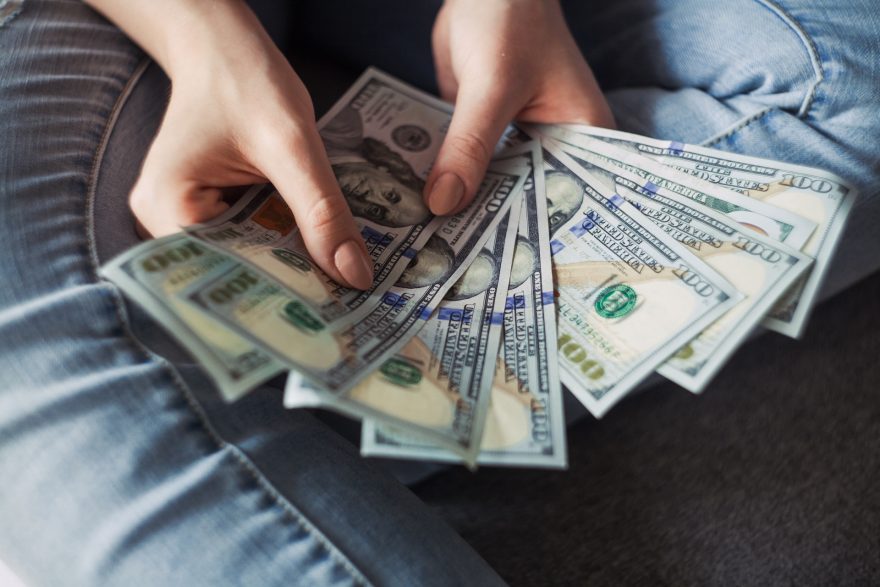 Proprietary / Closed Source CMS Platforms
In sharp contrast to the manner in which open source CMS products are built, in the proprietary model, a single company builds and owns the product. The source code is hidden from the public, and an internal team of developers is exclusively responsible for updates and enhancements.
It's impossible for a single team of developers to keep pace with a worldwide contingent of contributors (as in the open source model), and that fact can sometimes result in new features being rolled out less swiftly than with open source platforms.
However, the creators of proprietary CMS products have done something clever to mitigate this problem: They make the products extremely extensible and customizable.
Even with closed-source, proprietary content management systems, developers have the ability to heavily customize and extend the product to the needs of the organization. The underlying product provides a lot of necessary features and functionality underneath a flexible top layer that developers can plug into in order to create enhancements and customizations to how the product works.
Whether you're going with proprietary or open source content management software, you'll want to invest in a developer or development team to customize it to your needs. You need the platform to adapt to your requirements — you should not adjust your requirements based on what the product can do or not do out of the box.
Let's Take a Closer Look at the Pros and Cons of Each
| | Proprietary | Open Source |
| --- | --- | --- |
| Initial Setup Fee | ✓ | |
| Ongoing License Costs | ✓ | |
| Initial Developer Costs | ✓ | ✓ |
| Ongoing Developer Costs | ✓ | ✓ |
| Technical Support | ✓ | Varied |
| Ease of Upgrade | ✓ | Varied |
| Reliable Backward Compatibility | ✓ | Varied |
| Large Community of Contributors | | ✓ |
| Highly Customizable | Varied | ✓ |
| All-in-One Solution Controlled by Provider | ✓ | |
How Do I Choose?
Choosing a CMS follows the same process as any other technology decision:
Outline your must-have requirements and your ideal requirements.
---
Determine which product aligns best with your requirements.
Plan for customization: Account for time and budget to have the product or platform configured and customized by your internal technology team or an outside company.
Points worth extracting from the above:
Do not let the platform dictate your requirements. There is a tendency to read the feature list and imagine how you might apply the feature to your workflow, but this is backwards.
Set out to first understand your business requirements, and determine to what extent the platform's featureset will meet each requirement. For a given feature, is it 20% compatible with your needs? 80%? 100%? Be wary of any complex software sold as 100% perfect for you out of the box; it rarely is.
Remember that installing the product is just the first step. Whether it's a CMS, a CRM, or a new MacBook, some amount of configuration has to happen before you can really harness the product.
Don't assume that because the CMS has a point-and-click interface that web developers are a thing of the past. Assume that you'll need someone with the right skillsets and time commitment to tune the platform to fit you and your organization.